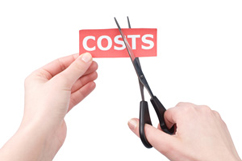 Temple Costs Lawyers ensure that for each case a reasonable and charge is made to include the size, complexity and difficulty of a matter.

SCCO guideline rates can be taken into account and where appropriate Grade C or Grade D rates applied.

Fees for preparing Bills of Costs can be charged on a percentage basis as drawn.

Fixed fees and capped fees can be agreed in appropriate cases.

Special rates can be agreed for bulk instructions and Service Level Agreements arranged.

In most circumstances fees estimates and turnaround times are agreed in advance.

All fees are subject to VAT at the appropriate rate applicable.